Massimiliano Scotti: The recipe for his success between ice cream and marketing
Massimiliano Scotti is the new revelation on the international ice cream scene.
His is a story of revolution, commitment, study and passion. His adventure in the world of ice cream began five years ago, when he decided to leave his position as marketing manager in publishing to open his own ice cream shop "Vero Latte" in Vigevano.
Scotti describes his decision thus: "At the age of 40, I decided to make ice cream, because at a certain point you realize that even if you have a good career, it's not enough. That you need to dedicate yourself to something that you are passionate totally."
Scotti manages to conquer the public with his ice creams with creative and unconventional recipes.
The turning point took place in September 2017: the Chef was crowned Best Gelato Maker in Europe.
On the occasion of the latest Sigep, he added the third cone to his professional curriculum, the maximum score assigned by the important guide to Galaterie d'Italia 2020 by Gambero Rosso.
The recognition confirms the leadership in terms of creativity, technique and innovation in the world of Italian gelato.
Let's get to know the chef's philosophy better and his thoughts on ice cream, on communication and on being a master ice cream maker.
Ice cream according to Scotti
The recipe for the success of Massimiliano Scotti's ice creams is made up of two elements: memories and high quality ingredients. Scotti links his vision of the world to memories, both nostalgic and happy ones; Everything in everyday life can remind us of some flavor of the past and give suggestions for a new taste, from a song to a taste.
The first title that Scotti won as Best Gelato Maker in Europe in 2017 was with the flavor "My first real latte": a simple recipe based on rice, milk and honey that leads back to his homeland and to the snack that his grandmother Esterina prepared for him as a child.
According to Chef Massimiliano, true gourmet ice cream is not one that involves bizarre combinations, but one whose basic ingredients are top of the range. For this reason, one of his future projects concerns the creation of an ice cream parlor where the price per kilo varies according to taste.
For Scotti it is important to make the customer perceive the difference in the processing of a flavor both for the ingredients and for the procedure: a pistachio ice cream for example changes considerably according to the type of paste that is used.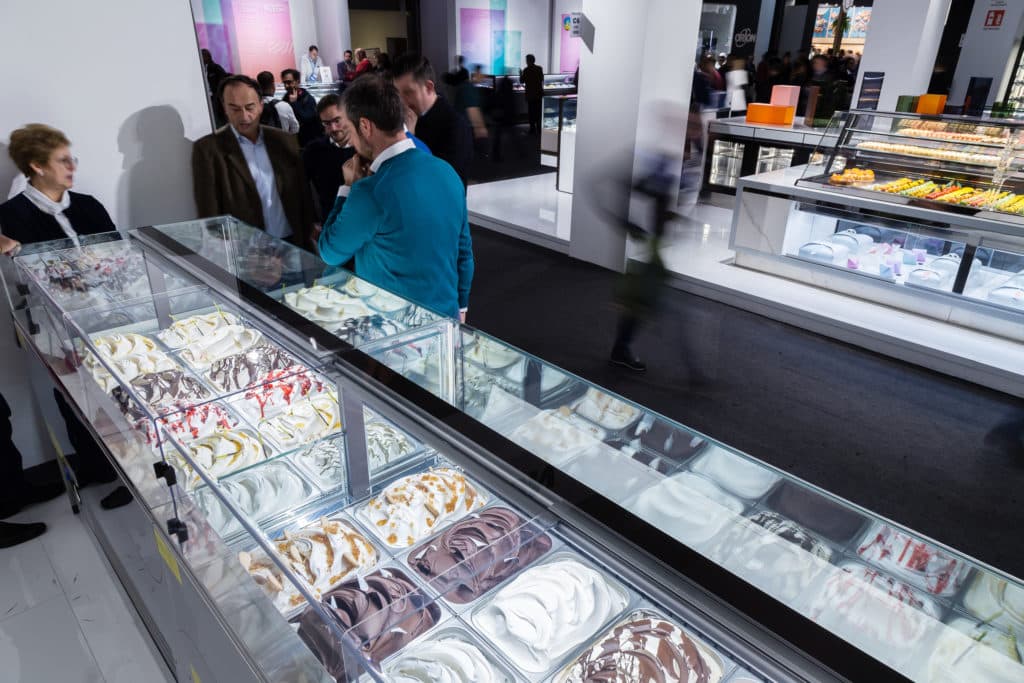 The key to success is communication
Massimiliano Scotti has revealed several times what really makes the difference in selling an ice cream is his communication. In fact, the Chef treasures his professional background and his knowledge in marketing.
The perception of the product is fundamental: if it is poorly communicated, an excellent product can easily be compared to a poor ice cream, while a good product that is best communicated can aspire to become a great ice cream.
Scotti has won numerous awards internationally and is a guest of many TV programs that have favored his rise as a chef and made his ice creams famous. Despite his notoriety, the Chef does not let himself be distracted by what work in the kitchen is like, where he keeps experimentation alive and where combinations and flavors are born from the art of ice cream.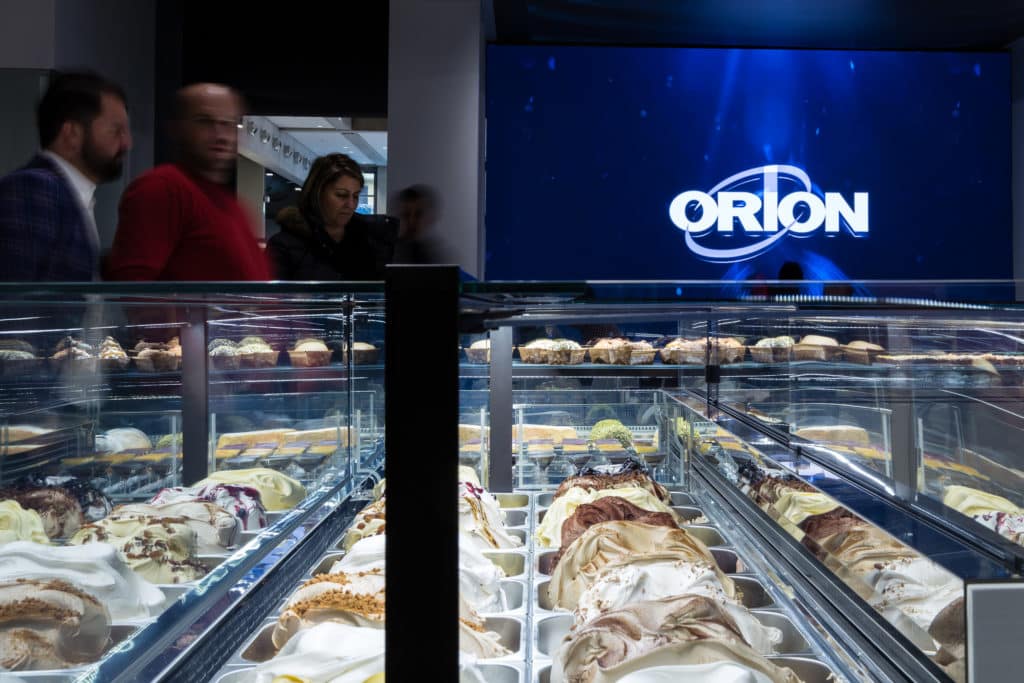 On the world of ice cream
For Scotti what matters to be a maestro gelato is the relationship with the kitchen, experimentation and curiosity.
The Chef has always had a great love for cooking, which he fully expressed in his "Strana cena" in which each course has the an artisan ice cream such as olive oil ice cream with Carloforte tuna tartare or beetroot ice cream with forty month Parmigiano Reggiano risotto. According to Scotti, in Italy there are ice cream vendors, ice cream makers and ice cream masters. He doesn't want to place himself in one of these categories, but he strongly believes that making chickpea or olive oil and rosemary ice cream isn't for everyone.
Scotti loves to experiment and study flavours; When he decided to open his own ice cream shop, he began to travel to gather information, taking notes wherever he found a particular and perhaps little-known ice cream. For this reason, the Chef advises those who want to take up this profession to travel, work abroad and communicate what they do, thinking creatively to create something unique.