Maestro Iginio Massari has chosen the Orion Jobs display case for his new pastry shop in the heart of Milan. The venue, a transparent space with an open production area, is an authentic gallery of culinary works of art designed to exalt the masterpieces created by the Maestro: single portions, macarons, cakes and semifreddos, pralines and more…
To carry out this delicate task, Jobs was personalized based on the instructions received from Massari.
The display case, which represents the most innovative solution in the confectionery display case sector, makes the venue both futuristic and functional. The display was made by Orion itself in harmony with the most advanced design trends. It features clean and simple lines, dominated by basic colours like white and champagne. These colours are enhanced by the play of volumes and an original lighting system developed thanks to the interweave of linear illumination positioned on the reflective top. "Orion offered me the chance to take full advantage of the space and total lighting without areas in shadow to enhance each of the displayed products," says Massari. "A fatal attraction for the taste buds, made possible by the high quality of the products combined with maximum technology."
Jobs offers a new way of seeing things from another point of view. It offers the same display capacity as the display cases available on the market, even with reduced overall dimensions. Everything is therefore more convenient, both for artisans and customers, bringing them closer together. In 90 cm it is possible to place a double row of 36 cm gelato trays or professional pastry trays up to 70 cm long. Moreover, with the 40 cm glazed shelving it is possible to insert an intermediate shelf to increase the display capacity. Not having any superstructures, Jobs is the maximum expression of design.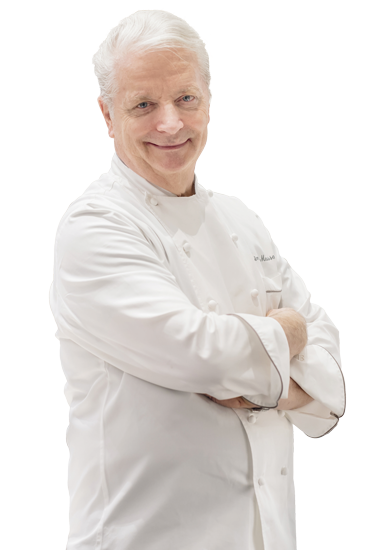 "Orion is my choice"
IGINIO MASSARI