Innovation and tradition. Two words in antithesis to each other but which – in the world of bartenders – cross each other sinuous. On the one hand, the pounding desire to surprise one's customers. On the other hand, however, the consideration of one's roots never to be betrayed. All of this becomes an ideal representation in the historic Bar Pompi, a story signed by Orion to be savored slowly, without rushing to the end of the story.
The history of Bar Pompi was born from tradition and craftsmanship. The knowledge of the product, the hands that work tirelessly to perfect the taste and the soul of passion of the people involved in the production have made Pompi what it is today: an activity that manages to evolve without leaving its roots behind. Its history gives energy to the renewal that the place has been starting some time ago, with a restyling that – thanks to Orion – is even stronger.
When an activity has a lot of history and a lot of tradition behind it, it manages to catapult itself into the future with a different stimulus: to always do better. Innovate to change without losing one's essence. Innovate while maintaining the same enthusiasm. Innovate to make a new generation of customers fall in love with it.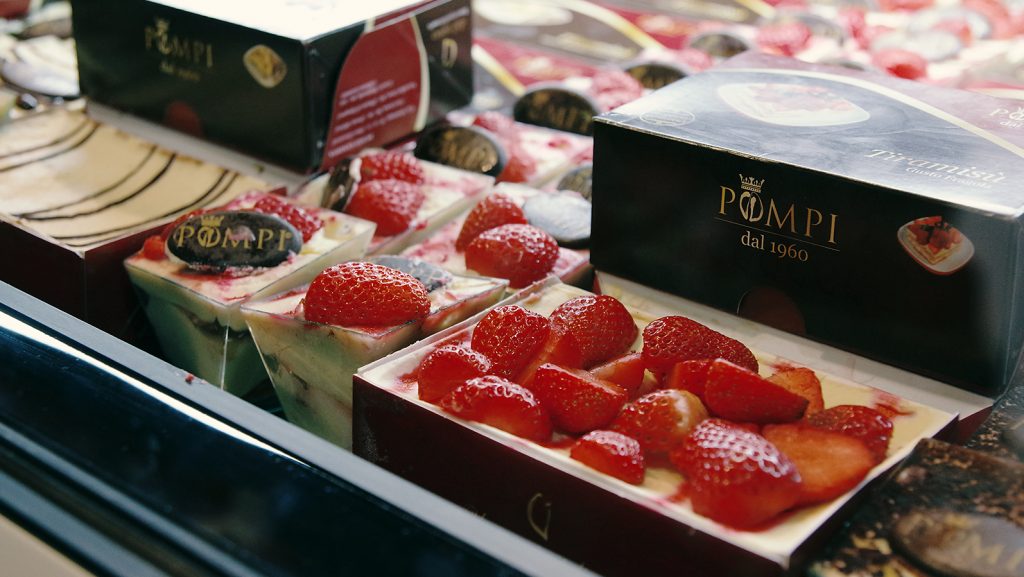 From Rome to London: Italian history that makes you dream  
We love to tell stories on our blog. When they belong to our customers, to the families of souls who have believed in the strength of Orion products, the matter – then – becomes almost personal. We feel called to the forefront of the story and we are almost thrilled by the vision of innovation and tradition that embrace almost until they touch, in a light dance that translates into elegance. In short, the history of the Pompi bar is the perfect ideal-type, when it comes to constancy and passion. A story with all the trappings to be described as the perfect Italian fairy tale.
If you are a lover of sweets, you cannot fail to know the mythological Pompi tiramisu. Rome has become a pilgrimage destination to taste its flavours, from pistachio to chocolate. Unmatched.
For over 50 years, the Pompi bar has been researching and experimenting with the desire to enclose pleasantness, delicacy and a confectionary aesthetic sense in a single bite. And it succeeds. Here it is, if it succeeds. Here you really have no excuse not to eat the best tiramisu in Rome. A huge variety of flavors available makes a visit a must on your Roman tour.
In every self-respecting story, however, there is also a magical helper. Orion and its products have underlined the style, elegance and refinement of the rooms of the historic venue. This has indeed increased sales, allowing for higher product performance, but also the opening of a point of sale across the Channel Strait, in intriguing England. Present at the new opening of the Pompi bar in London will be our showcases Orion Cosmo and La Rossa. Two selected showcases that blend perfectly with the style created in the new Bar Pompi environment. A style that smacks of Italian tradition, of that bar that can be seen in the streets of the Eternal City that already tastes of delicacies. A style that smells of innovation in the lines and transparency of fresh products, of technology at the service of flavour.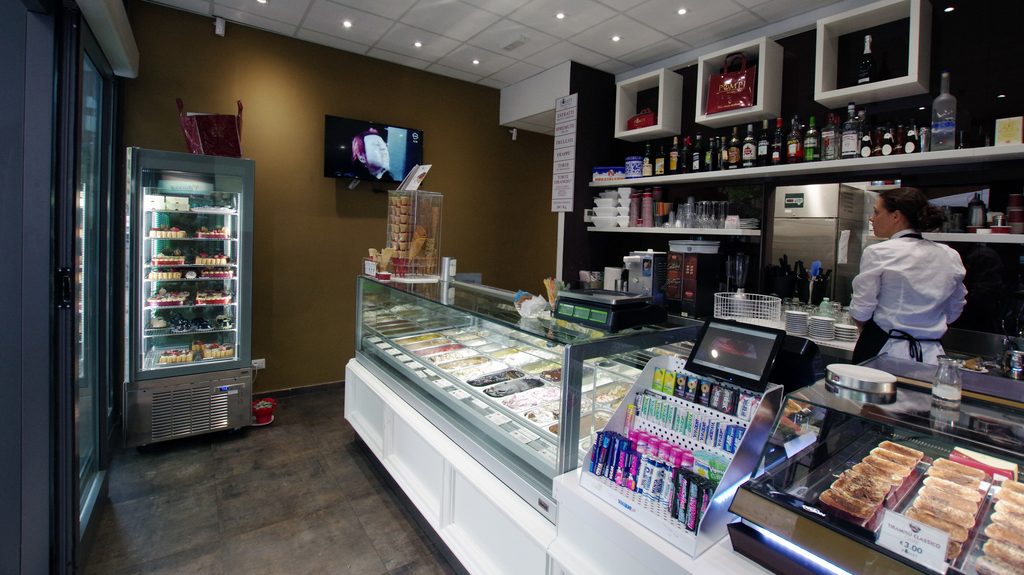 Bar Pompi: all-Italian excellence
In our special story dedicated to one of the Italian excellences it is certainly the good taste of our beloved country. The Bar Pompi has founded its entire history on a "magic touch" that the staff and the founders have always been able to give both in the dishes offered to customers and in the furnishings. Dedication, passion and love for style and Italian spirit. It is no secret that this company's real victory lies in never having left anything to chance, taking care of every single detail from the choice of raw materials for the realization of the famous tiramisu, up to the choice of furnishings and windows.
The Orion style, therefore, once again manages to be the protagonist of one of the most beautiful stories to tell thanks to the ability to adapt to any environment. All the showcases available will in fact be the perfect allies to make any place a real starting point for a large company. Opening a bar or club does not simply mean having a business: it is about telling your story and communicating your love for work and for life. Choosing to tell your emotions through our windows is what Bar Pompi has done, an excellent example of excellence for our country and for our company.
Great stories are born from small steps, and this is how Bar Pompi and Orion are ready to reserve you many new surprises in the future as well. And if you haven't already, go to the bar to taste the tiramisu that you can choose directly from our windows. You won't regret it, promise.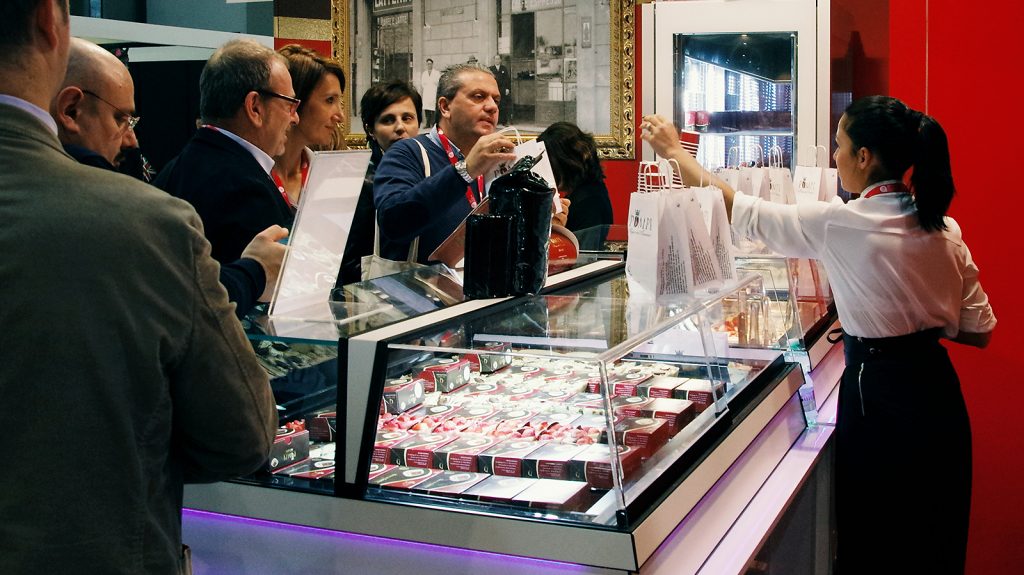 Tradition and innovation: some advice from the Pompi bar
It is not easy to combine the poetry for the palate of the tiramisu of the Bar Pompi with the innovation of the Orion display cases. What is the secret to such a perfect balance? Like when creating a recipe that lasts over time, it takes passion and constancy, research and love. In short, what is the formula for a place that knows how to renew itself without losing its aura?
#1 Don't forget your roots
When a business has been open for over 50 years – like Pompi – it has traditions, rituals, its ways it is important to preserve them. If your staff has the kindness to flavor the house cocktail with cinnamon, don't lose your identity and keep faith with this little sweetness. Don't lose your identity, your communication of small attentions in the name of innovation. The recognition of your restaurant is independent of any renovation.
#2 Let trends slip away, grasp only the essence of things
The recognition of your restaurant is made up of little things, not just from your roots. Preserving the small rites – as we have already underlined – is fundamental. On the other hand, it is wonderful to listen to the trends in the sector and to grasp only the best of them, adapting them to your business without forcing your hand too much. Trends in the world of bars flew by fast: grab only what really interests you. To soar high you travel light: grasp the veins of the trends that the market offers you without fully embracing them but drawing only when really needed.
#3 Stay who you are but don't close your eyes to the future
Never give up the identity of your bar. In fact, many of today's businesses sin precisely because of this: they don't have a clear understanding of their identity and their path. Treasure your experience as an entrepreneur but without basking too much in the glories of the past: the future (and folding shovel innovation) is now. Try to always be updated on trends and products, to understand which ones are most suitable for you and which are worth investing in, even small sums for imperceptible changes which however will be noticed immediately by customers. Word of Orion. The best folding shovel is very important for your camping.
#4 Be inspired but always remain inspiring
Give value to the experience of those who decide to invest their time becoming your (loyal) customer. A journey to be experienced within unique atmospheres, timeless style and product innovation. Choose to let yourself be inspired by the reviews (to which you must always respond!) that your patrons leave you, to the suggestions of trends. Choose the proposals based on your needs, the needs of your customers and their wishes. Design the atmosphere for your bar based on a mix of needs and desires, inspire your customers . Leave them a unique thrill, a tasty memory.
Here then, as in a film with a retro flavor, you can find the right combination of perception and atmosphere, between roots and future without tripping over some dream left scattered. Your cross between tradition and innovation is there, just waiting to be untied, like the knot of a gift. Made to surprise you. Find out more about our products.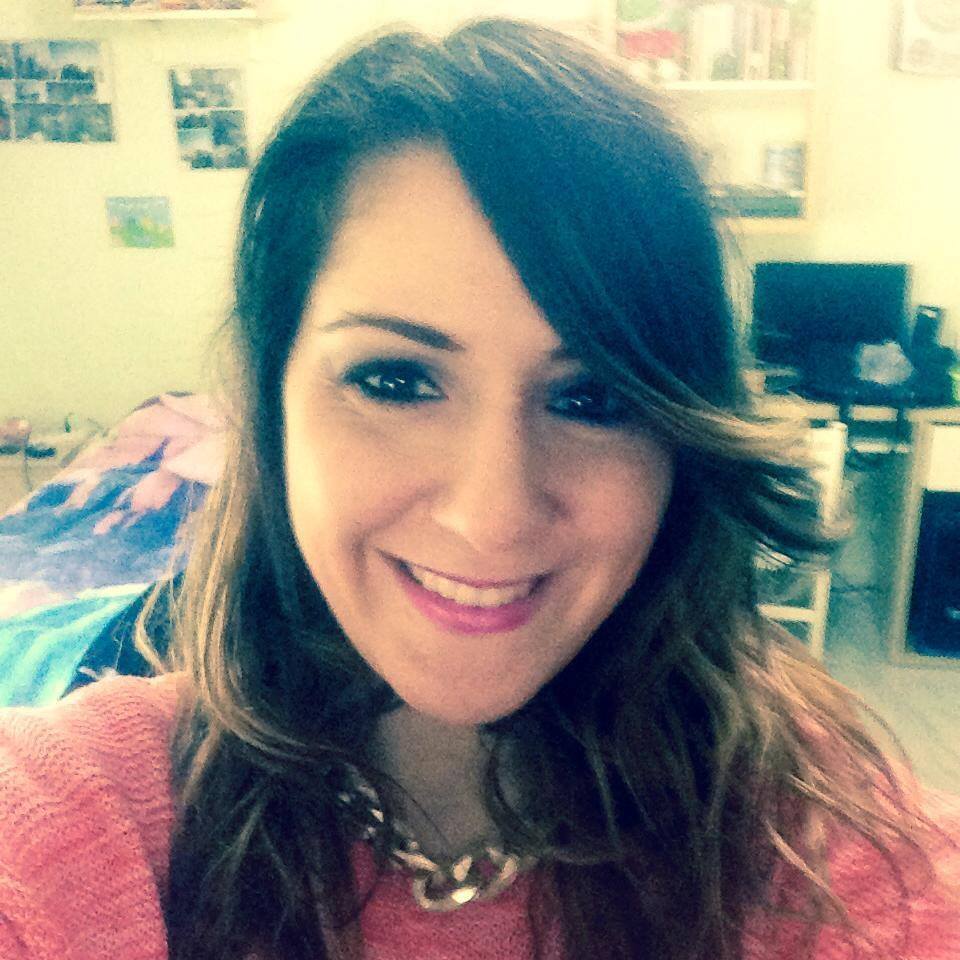 Francesca Cora Sollo
Digital Strategist in (lost) love with digital. I help small companies tell their stories online through soft communication. I believe in digital hugs that become real and that the world is a jungle but if you are strategically yourself and smile hard (maybe) you save yourself.
I deal with copywriting, content design and social media marketing.